I had to show these to you guys. Just today I went through my screencap folder (after a rather funny occurence) and resized all my screencaps to show you... ignore the crappy gif quality, please :)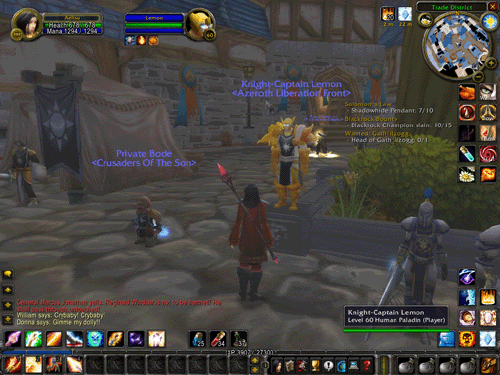 This was my first screenshot ever. I thought this was hilarious, though upon reflection it isn't that funny. Cute though.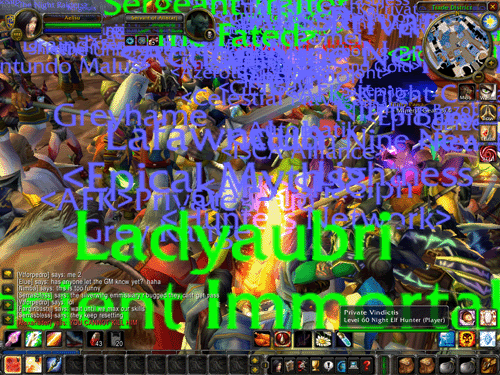 Have you ever seen so many people in one place? Unkillable mob in the middle of Stormwind, people were getting massive free skill-ups.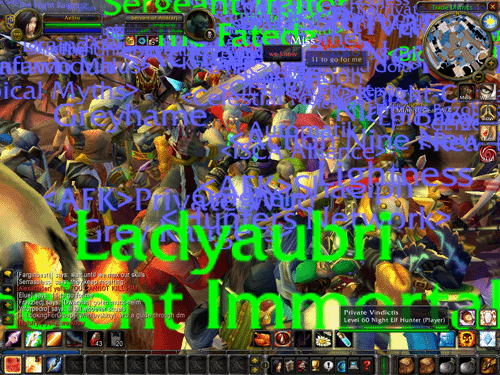 Another shot of the crowd. Holy crap, huh?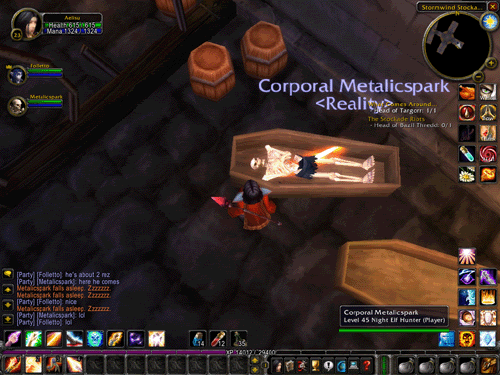 I call this guy Sparky. Anyway, he was goofing around after drinking Noggenfogger Elixer in the Stockades, and I had to get a screenshot when he did this. It was pretty funny at the time.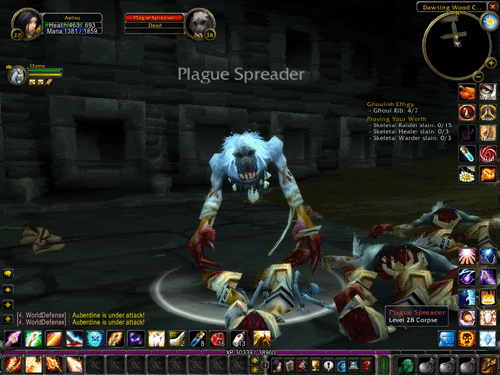 This happened in the Catacombs under Raven Hill. I don't know what exactly is going on, I just know that this guy is dead and without his lower body, yet still standing.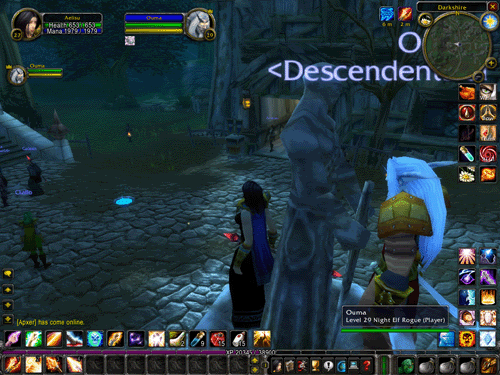 My brother (Ouma) and I, goofing around on top of the fountain in Darkshire. The Fountain Man was happy to see him XD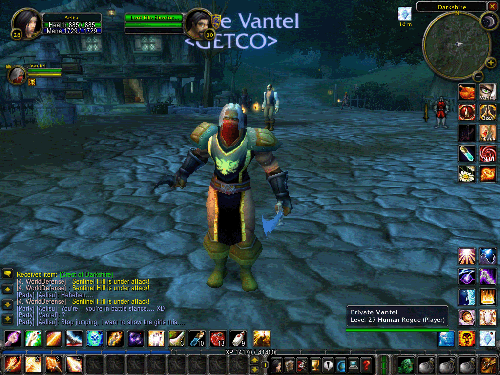 My friend 'Vantel', stuck in battle stance in the middle of Darkshire.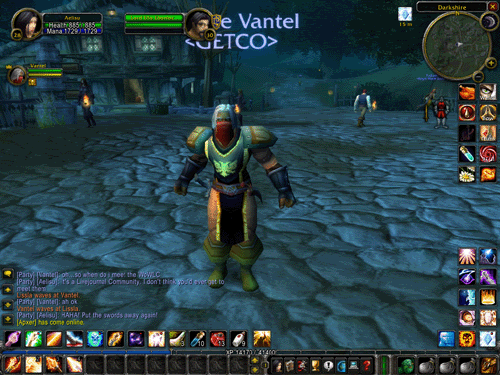 Again, stuck in battle pose, with his weapons unequipped. After this happened, I beat him in a duel for the sixth time in a row.